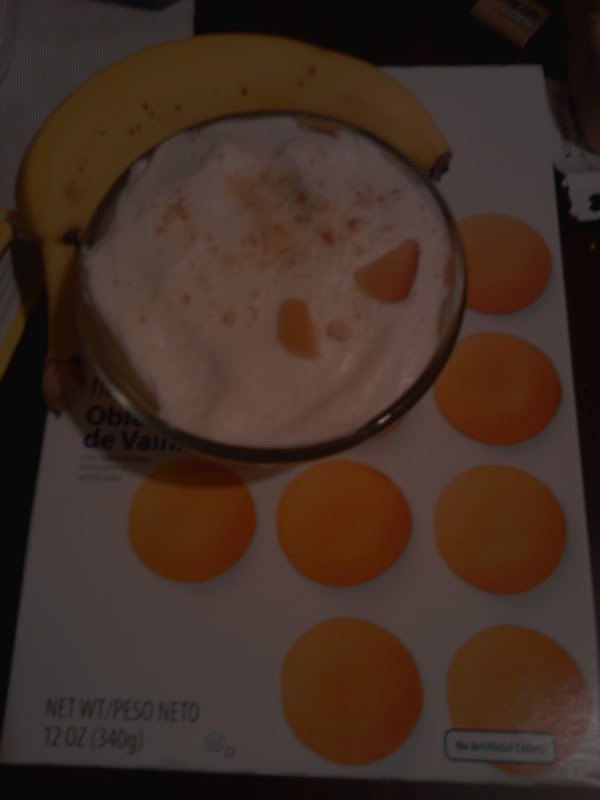 Okay, so this is kinda a cop-out for an actual recipe, but it's soooo delicious and I just made some, so I have to write about it. :)
Ingredients
1 package of banana pudding (the 5 minute kind)
Nilla Wafers
Bananas
Cool Whip
Directions
Make banana pudding according to directions on package, but keep it in a large bowl for now.
Put a row of Nilla Wafers in 4 (or six, depending on how many servings your pudding will make) custard cups.
Then, put a row of cut bananas
Pour some of the pudding into the cups
Repeat the layers again.
Top with Cool Whip and crushed wafers
Put in fridge for 5 minutes
Serve and enjoy!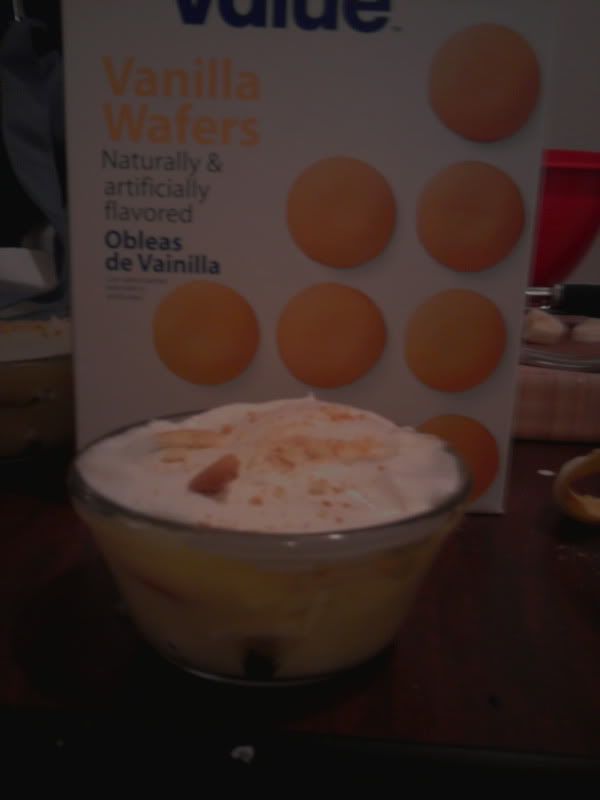 My Take
I believe this is known as "Southern" banana pudding, as the "Northern" kind is baked and served warm, but this kind is so quick and easy to make that it's the kind which we make in my house. Guess we're just a bunch of Yankees. lol
You can also put them all in one big bowl and serve it family style if you want to. I fear if I did that here, I wouldn't get anything but crumbs. XD