I had heard about cooking pork in root beer and making pulled pork out of it, but I had never tried it. In fact, I had never even attempted to make pulled pork at home. When I go to a BBQ place, pulled pork is high on my list to order, so I figured I would try making it at home. I love the taste of root beer, so I figured I would do an Internet search and find a recipe I could easily do. The first one which caught my eye was
this one
. The first time I made it, I followed the recipe to the letter, but then I read the comments, so the next time I made it, I adapted it to what it is today.
Ingredients
1 pork butt (shoulder), trimmed of any excess fat
1/2 (2 liter) bottle of root beer (I personally prefer to use A&W. Has a sweeter taste than some others)
1/2 (28 oz.) bottle of BBQ sauce
Salt
Pepper
Garlic salt
Hamburger buns, lightly toasted
Directions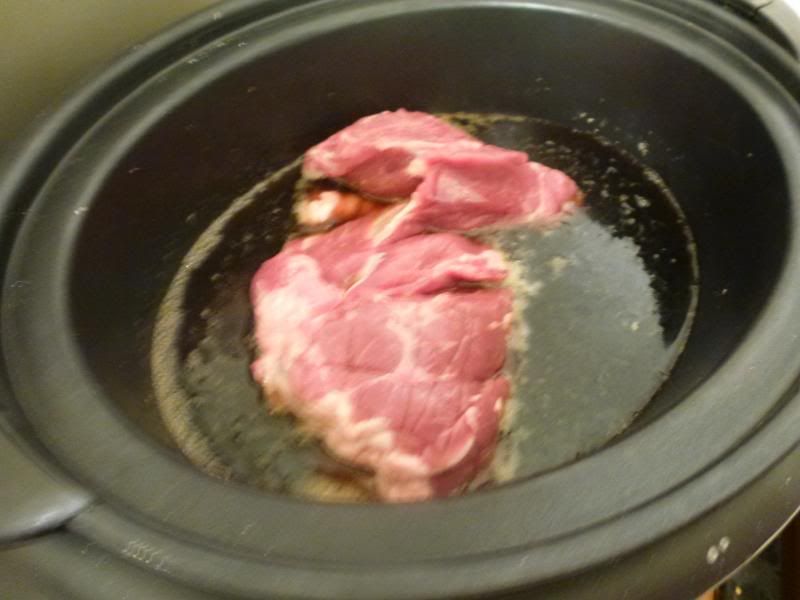 Rub the pork butt with a bit of salt, pepper, and garlic salt. Pierce the meat with a fork in several places, then place in a slow cooker.
Pour the root beer into the slow cooker, making sure at least half of the meat is covered.
Cook on Low for 6 hours
Drain the root beer. Shred the meat with two forks and place back into the slow cooker. Pour the BBQ sauce onto the meat and mix them together until the meat is well coated.
Cook on Low for 1 hour.
Serve on lightly toasted hamburger buns.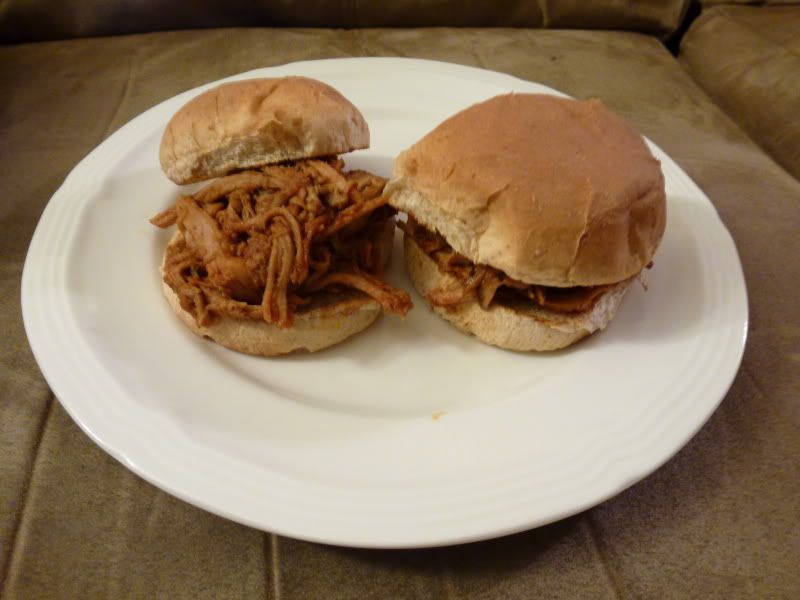 My Take
This is a sweet BBQ recipe, but it's one that is loved in my household. I love being able to make pulled pork at home and not have to wait to go to a BBQ place to get it. The root beer and BBQ sauce measurements are just estimations. I typically have to eyeball them. For the BBQ sauce, make sure your meat is well coated, otherwise the meat will dry out.