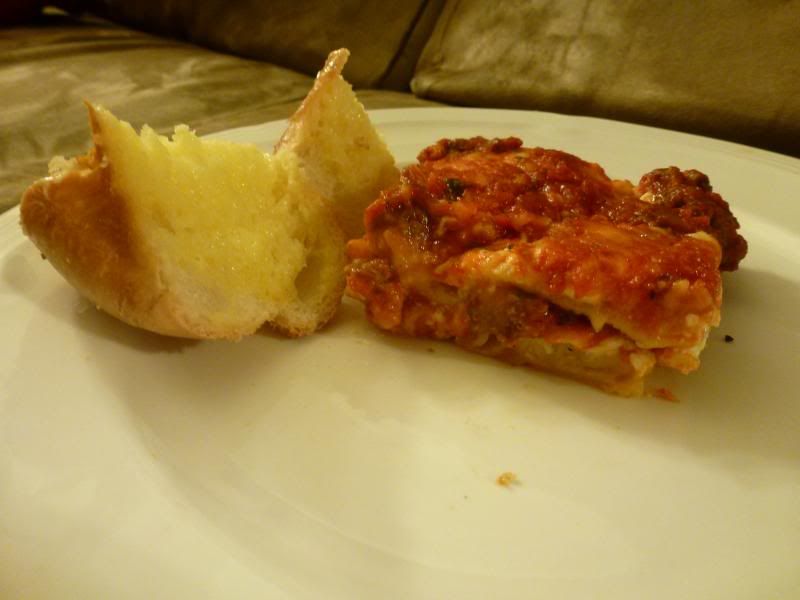 This title may seem a bit strange to you. "What is 'Bay Creek Camp'? Why are they making lasagna?" Well, Bay Creek is the name of a church camp that my parents worked at for a week each summer when I was growing up. This is the recipe which they used to feed all those hungry kids and teenagers. This is a huge recipe designed to feed 20 (though you may be able to squeeze more out of it, depending on how big you cut the pieces). I've cut it down in half before, but it still made waaaay too much for just my husband and I. So now I make it designed to feed about 5 people. Enough for us and enough for leftovers. I'm going to give you the original recipe. That way you can use it for all those big family reunions, pot lucks, and for when company comes over.
"Bay Creek Camp" Lasagna
(Printable Version)
Ingredients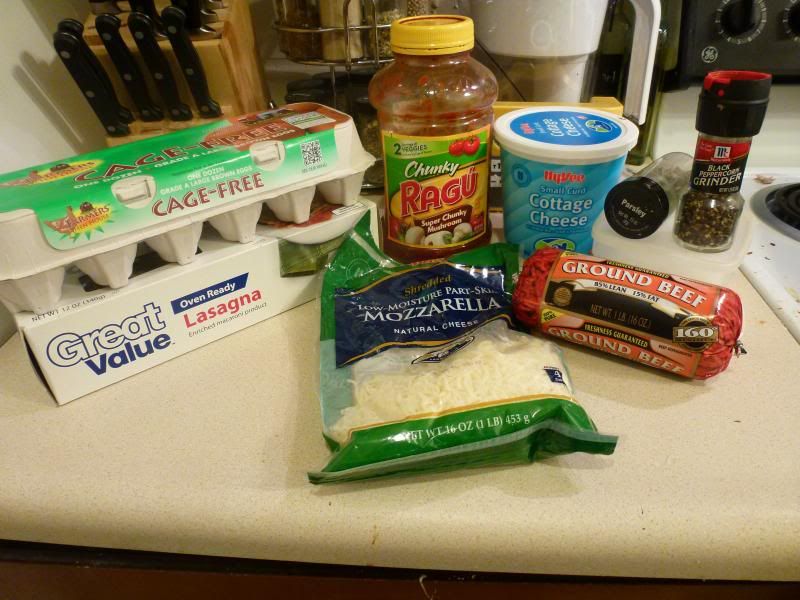 Forgot the Parmesan...oops....
2 pounds ground beef
6 1/2 cups spaghetti sauce
2 pounds shredded mozzarella cheese
6 cups cottage cheese (I tend to use small curds)
4 eggs
1 cup grated Parmesan cheese
4 tablespoons parsley
2 teaspoons salt
1 teaspoon pepper
1 1/2 pounds lasagna noodles (uncooked)
Directions
In a large sauce pan, brown the beef. Drain. Add the spaghetti sauce and mix together.
Combine the cottage cheese, eggs, Parmesan cheese, parsley, salt, and pepper together in a seperate bowl. Mix until well blended.
Spray a 12" x 20" pan. Layer the ingredients in this order, twice:

Noodles
Cottage cheese filling
Mozzarella cheese (1 pound per layer)
Meat sauce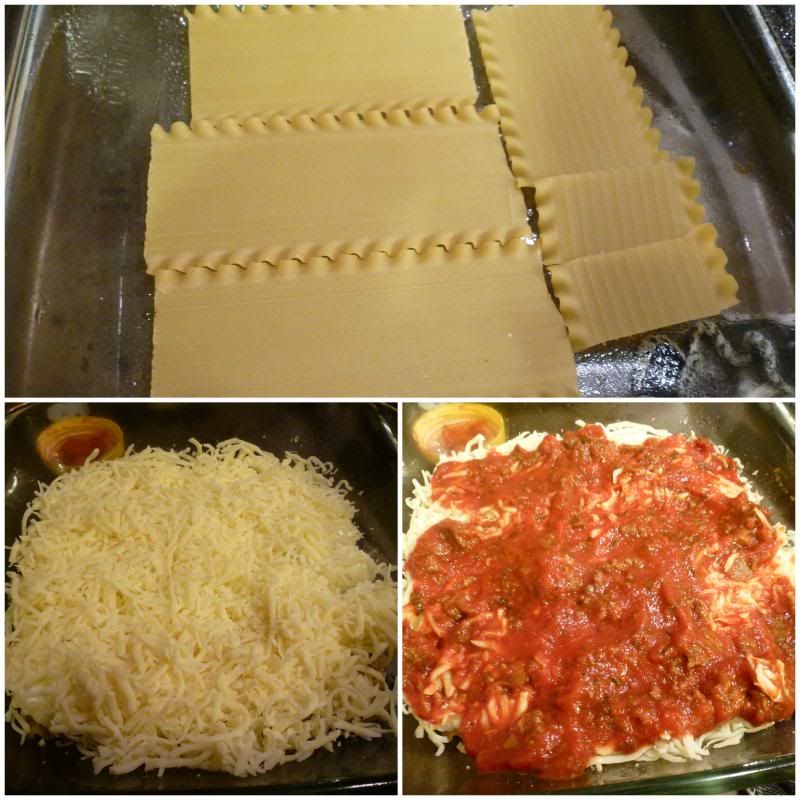 Forgot to take a picture of the cottage cheese layer
Cover and chill overnight.
Preheat oven to 375°F. Set lasagna out to warm.
Bake for 45 minutes, covered.
Let stand for 25-30 minutes to set up.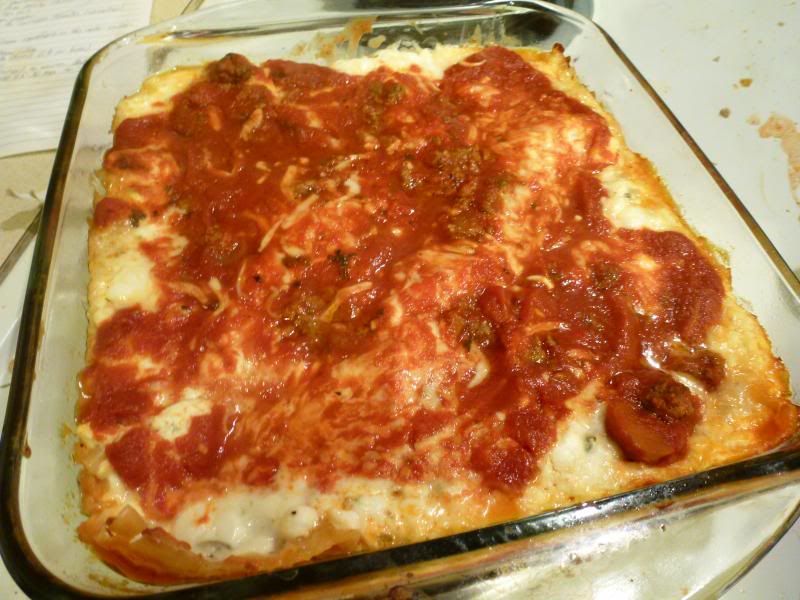 My Take
It's hard for me to say anything bad about this lasagna, as it's the one I grew up with. Not only was it the one they made for us at camp, but it's also the one my mom always makes. You can substitute ground turkey instead of beef which is usually what I do, but I had some ground beef that needed to be used up this time around. I'm thinking next time I may use Italian sausage and see how that adds to the flavor.
Please note that you
need
to let it chill overnight if you are using regular uncooked lasagna noodles. When this recipe was made, they didn't have those fancy oven ready noodles. I did use the oven ready kind, but I still chilled it over night. I'm not 100% sure if I needed to do that, but better safe than sorry.
Do you have a family recipe that you love and use on a regular basis? If so, what is it? Share with us in the comments. :)